Exposed design | Penn today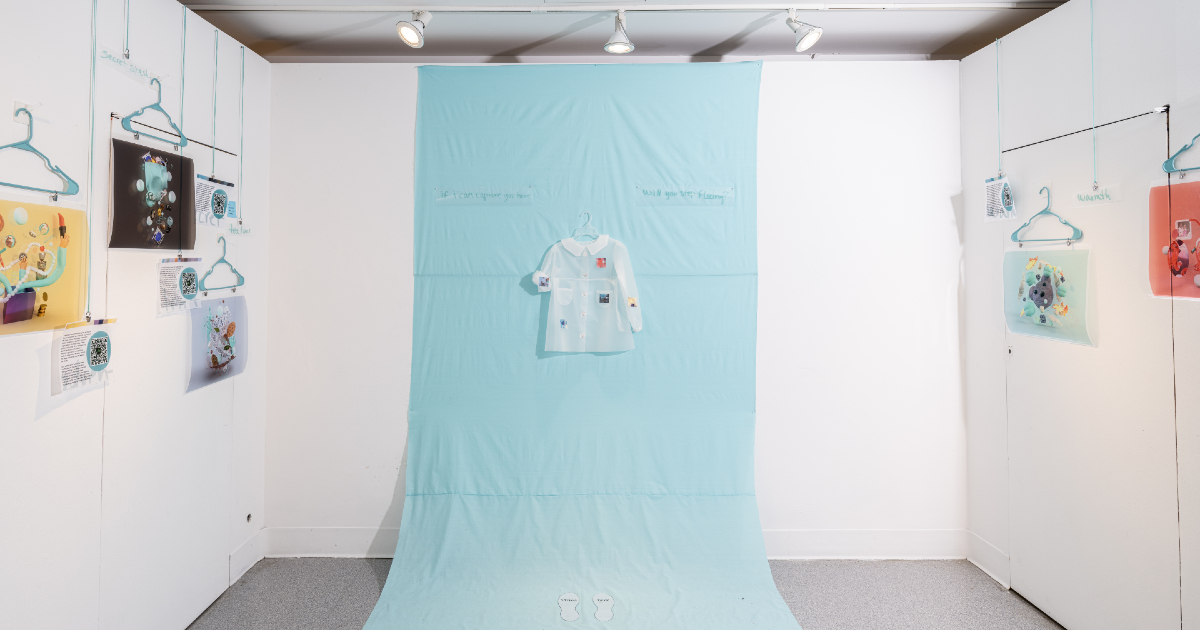 For the first time since design became an undergraduate major, Penn seniors created an in-person exhibit to showcase their final projects, interpreting this year's theme "in search of" in a variety of media.
Design became a major in fall 2019, alongside a restructuring of an enriched fine arts major. Both majors are offered through a collaboration between Penn's Stuart Weitzman School of Design and the College of Arts and Sciences, with most of the more than 70 courses taught by Weitzman School faculty.
The major, which requires 16 credits, "explores the expansive nature of contemporary design and its relationship to the humanities, sciences and emerging technologies," says Matt Neff, director of the undergraduate program in fine arts and design. There's been "a lot of excitement from students across campus" since the major's launch, he says, and the department has added new courses and sections of design studios and seminars to meet the growing demand.
The collaborative exhibit showcased the "culminating project" for 15 seniors who are design majors, said practice teacher Ani Liu, who co-taught the senior design seminar with Jacob Rivkin. "They all touch on different themes, culture, identity and the relationship between technology and society," says Liu.
The words the students used to define their projects, filling in the blank after the phrase "in search of…", included adaptability, anxiety, balance, culture, coherence, escape, identity, interaction, heritage, memory, metamorphosis, myself, stories. , sustainability and understanding.
"It was amazing to watch the students grow and develop as designers and artists throughout their time at Penn, especially this year," Rivkin said. "Through the process of iterating and prototyping their thesis projects with intention, each student made creative and conceptual leaps in their own practice."
Projects incorporate course strengths from the major, including website, publishing, apparel, graphic, architectural, and spatial design, as well as illustration, animation, photography, 3D modeling, video and augmented and virtual reality. The students also designed and created their exhibition spaces.
"I was impressed by the range of projects, both in content and form, exploring identity, accessibility, family histories and memory, mental health, change and adaptability, as well as than speculative design," says Neff. "Many students have worked with emerging technologies and manufacturing techniques to inform their research and projects. It was exciting to see many material explorations, interactive projects, and releaseable posts. »
The showcase was "an experience in itself" with diverse work in the different forms of media, Liu said, noting the intersections with computing, engineering and art. "I think it's important for Penn students to be able to explore outside the confines of a major," Liu says, "and it's something that lends itself to that kind of thinking."
The exhibition, says Kate Lawrence, associate director of undergraduate fine arts and design, "showcased an emerging spirit of collaboration and community that was essential to the success of the exhibition."
Photos of each project in the exhibition are available in a Flickr album curated by the Stuart Weitzman School of Design.