BLOOM exhibit showcases growth of design students – The Spectator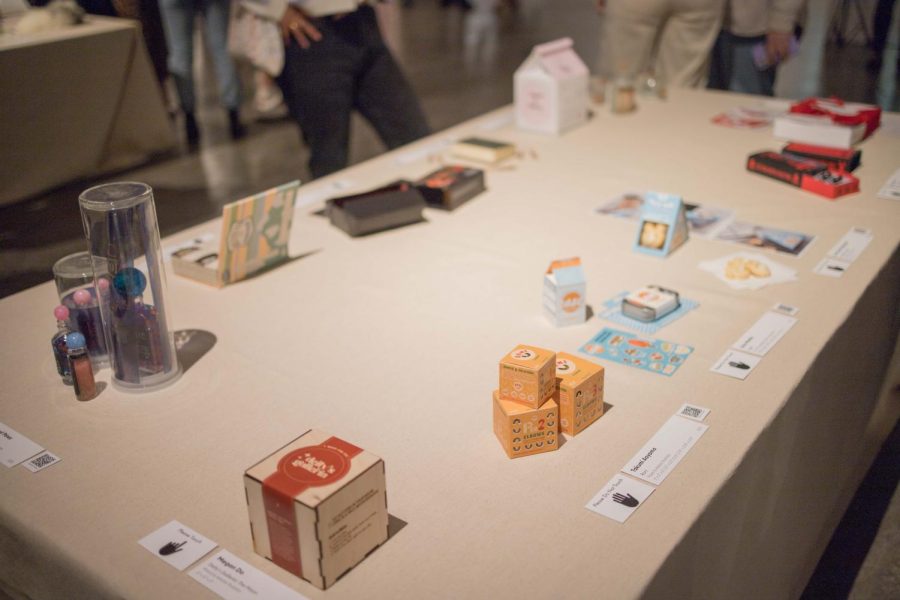 For the past two years, the pandemic has forced design students at Seattle University to hold their end-of-year exhibition virtually. With restrictions lifted this year, students can finally exhibit their work at BLOOM Exposure. Held in the Vashon Gallerythe opening of the BLOOM exhibition took place on April 21, but the work of the cohort dedicated to design will be visible in the gallery until May 13.
"The theme celebrates our blossoming into who we are and celebrates the blend of aesthetics we all hold and the identities we all have," said third-year design major Rachel Bentfield. people have lived for the past two years and are still living. Today, we thrive with all our hard work.
Design teachers Naomi Kasumi and Lucas Boyle oversaw the event. Fourth-grade students Jet Velasco and Bridgette Huhtala were elected co-directors of the exhibit by their peers.
"The exhibit is entirely managed by the 30 students in our cohort," Velasco said. "We started working on it in November. It took time. It was a lot of hard work, but we're so excited for everyone to see it.
The projects featured at the event were the products of extensive in-class assignments by the 29 third- and fourth-year students in the Seattle U Design program. While the majority of the projects on display were from the students' final year, some chose to include pieces dating back to the second year.
"It's a way to celebrate all the work we've done over the past year, and even over the past three or four years," Bentfield said.
The exhibition featured a range of projects including packaging design, product design, infographics design and identity design. The students had the freedom to choose a few of their favorite pieces to present.
Bentfield submitted an infographic, which required him and his classmates to research a topic and compile the information onto a 24 x 36 inch poster. She also presented a physical piece titled "Fairy Wings," ear jewelry shaped like fairy wings designed to be worn with AirPods. Bentfield curated a playlist for the wearer which was accessible via a near-field communication chip.
"My design aesthetic is very natural, organic and contemporary," Bentfield said. "I think that really shows through my work."
Many projects are products of what Kasumi calls the "Design Boot Camp". Boot Camp is a series of graduate-level design courses spanning the fall and winter terms and culminating in the senior capstone spring term.
"We call it Boot Camp because they don't have time to rest," Kasumi said. "It's almost like vocational training. They have to do so much work in so little time. After Boot Camp, they are pros.
The exhibition is part of the senior synthesis of the Design cohort. The senior student summary also includes compiling a portfolio and reflecting on key elements of Seattle U's mission. This year, the Design program interpreted the mission through an anti-racism campaign using design as a medium.
"We are the communicators. We use our design skills to really promote anti-racism in society," Kasumi said. "We have a lot of these difficult discussions about how we participate as artists and designers and how to use our skills for social justice."
As design students graduate, Kasumi hopes her students will venture into the industry and use their skills to effect positive change.
"I learned to be more mindful and intentional about the decisions I make in my job," Velasco said. "Our program really focuses on creating a well-rounded individual."
This year marks the first year that the design exhibition has included a physical installation as well as a corresponding virtual installation. This year's designers' work can be found in the Vashon Gallery and can be accessed online at artist profiles.
"I think computer technique can be practiced with anyone, but this group is special because we are at the same time, at the same time, in the same class. We learn together," Kasumi said. "We recognize that every moment is so precious, especially after the COVID-19 lockdown. Everyone's work is so much more sophisticated because we critique, comment and help each other, and that makes them better designers.